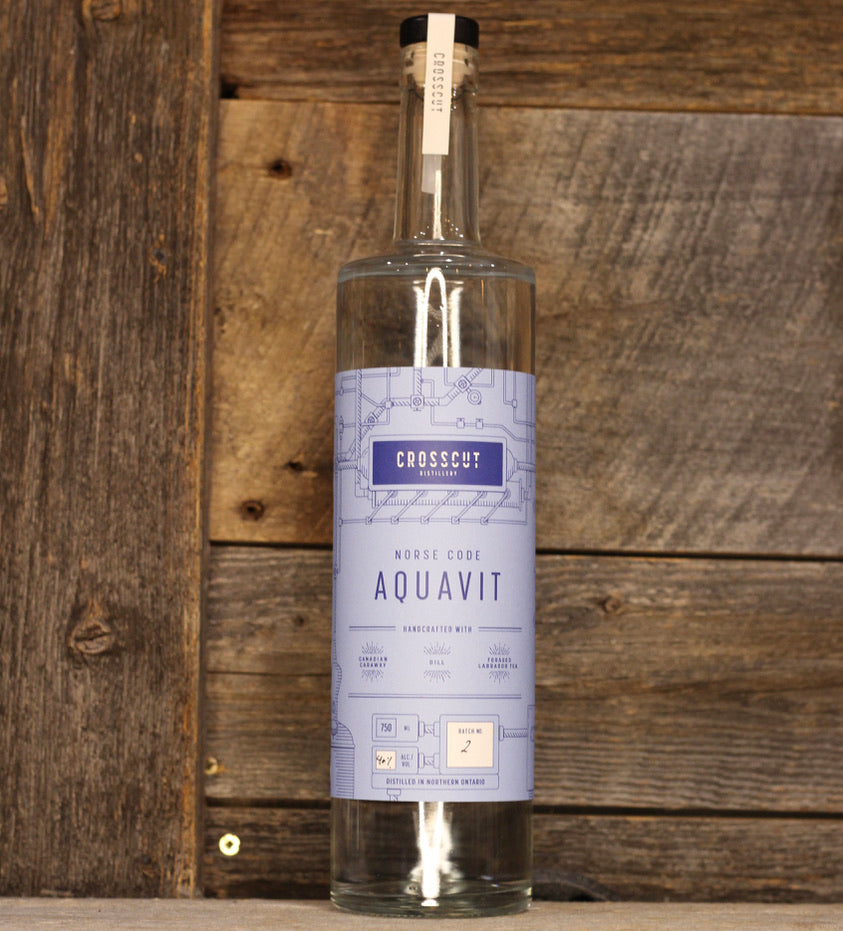 Norse Code Aquavit 750ml
Regular price $41.95 Sale
Volume 750ml      Alc./Vol. 40%
In Norse mythology, Loki is known as the God of Mischief. Inspired by his trickery, this Norse Code Aquavit will deceive you. You feel as though you are cozied up next to the fireplace in a charming chalet, beside a breathtaking Scandinavian fjord sipping Aquavit cold, as the locals would suggest. At first, the spirit presents with subtle herbal and citrus notes on the front palate which rapidly transform to robust caraway and dill flavours as you finish your sip. Although Loki's antics often enraged the gods, his tricks frequently saved them from troubles as well. Sip, and embrace the trickery. 
Nose: Citrus, Dill & Caraway
Palate: Caraway, Dill, herbs and black pepper. 
Traditionally to be drank neat, out of the freezer.