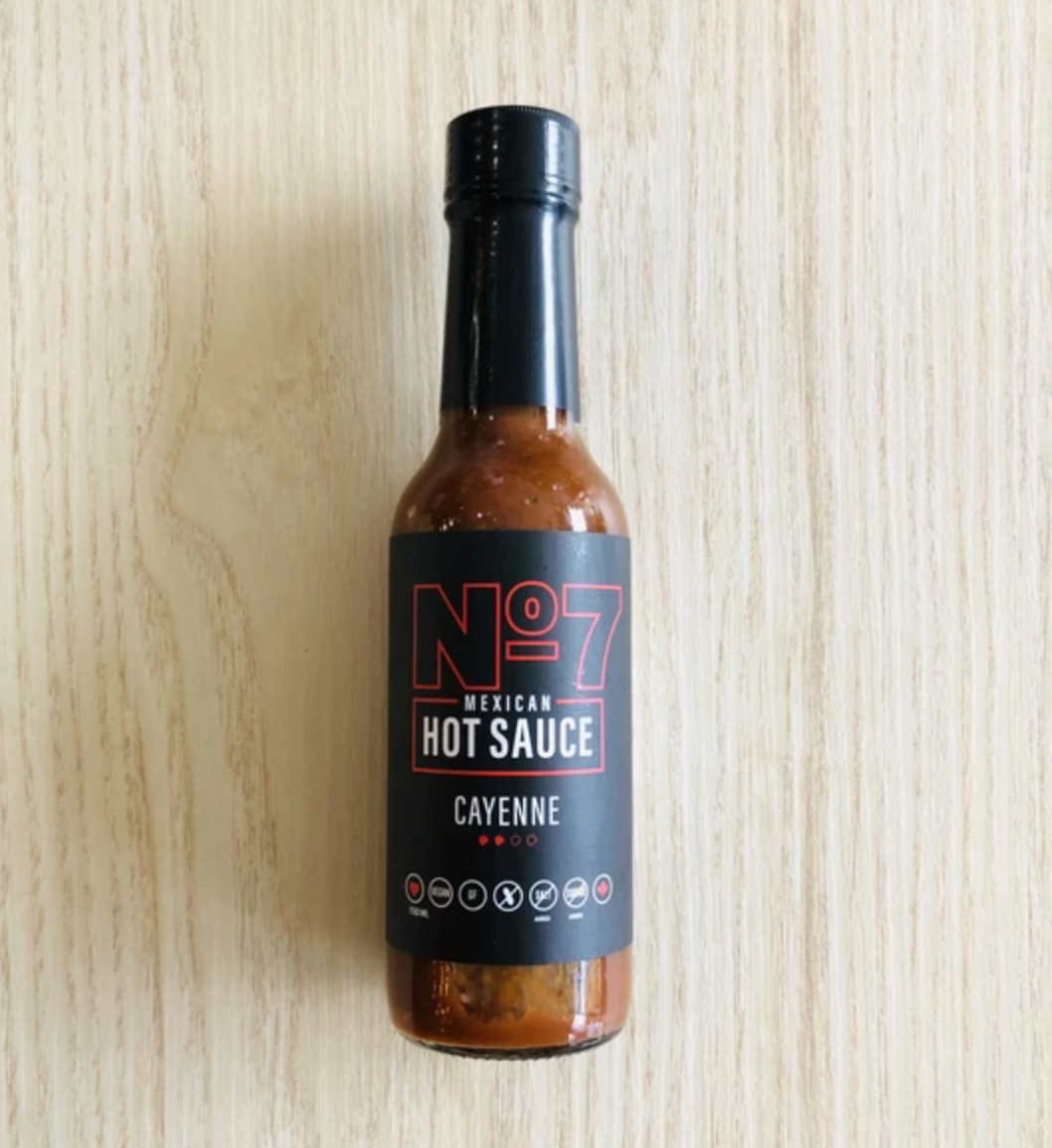 No. 7 Cayenne Hot Sauce
This sauce is a tomato based sauce which allows the Arbol pepper to shine with its nutty and toasty flavour profile we recommended it for the steak lovers but like all hot sauces top it on all your favourite foods.
Chile de Arbol actually reaches midway on the Scoville Scale at 15,000 - 30,000 heat units. Spicy!!!
Ingredients: Arbol peppers, tomato, onions, garlic, apple cider vinegar, water.
150ml bottle 
All sauces are made naturally, meaning exactly that without the use of preservatives whatsoever, as well as vegan, no sodium, no sugar, gluten-free and peanut-free.