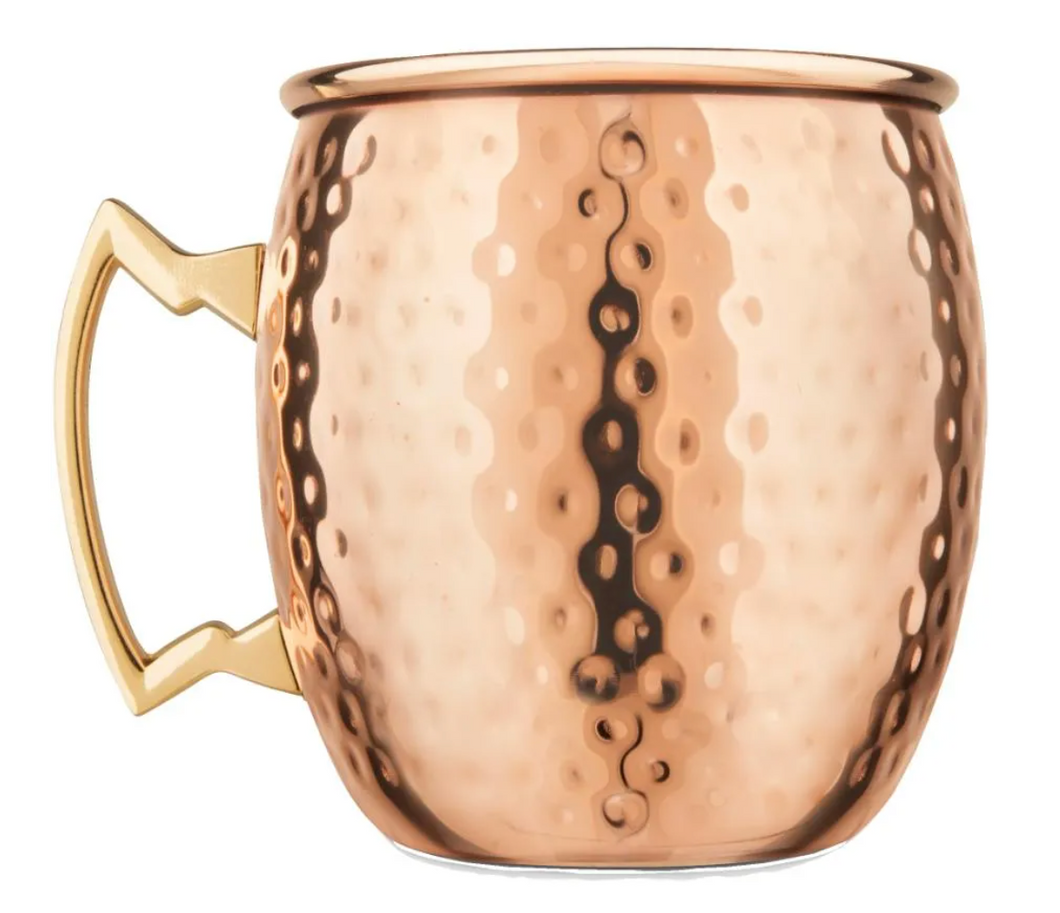 Moscow Mule Mug
Regular price $17.50 Sale
Quality and Performance

- Each mug is handcrafted by true artisans with the highest-quality workmanship. Your mugs are made from pure copper that is heated, tempered and hand polished. The fine details are then hammered by hand and then given a fine polish for extra luster.

- The generous 16 oz. size is perfectly suited to hold all of your drink ingredients along with plenty of ice.
Care and Maintenance

- As with all high quality products, good care and maintenance are essential. This includes hand washing and ensuring mugs and shot glass are thoroughly dried after each use. Dishwasher cleaning is not recommended.