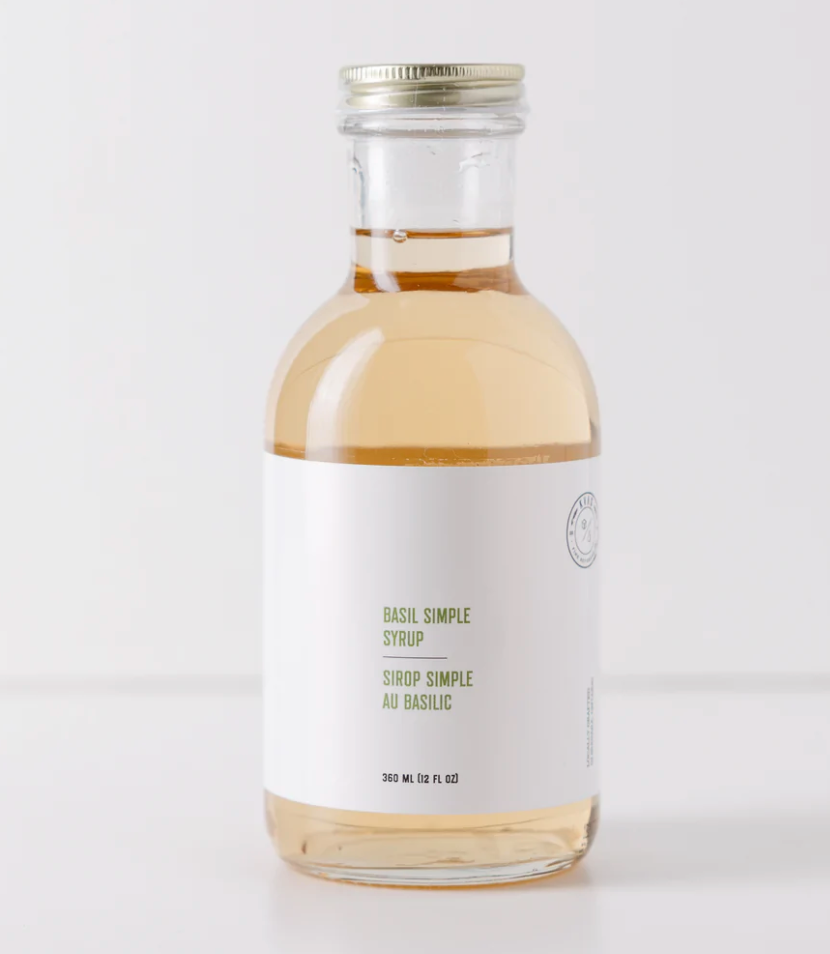 Kvas Basil Simple Syrup
Regular price $15.00 Sale
The first in their "super simple line up" this is our take on a basic simple syrup (with a twist). Fresh basil provides freshness, making this syrup a natural for mojitos, daiquiris, along with spaghetti sauces and salad dressings. Also would go great in vodka and gin.
Simpler label, simpler ingredients at a simpler cost. 
Featured Recipe: Basil Mojito
1 oz Kvas Basil Simple Syrup
1 oz White Rum
1/2 oz Lime Juice
2 oz Soda Water
Garnish: Handful of Mint
Add all ingredients to a rocks glass filled with ice, stir until chilled and garnish with mint.