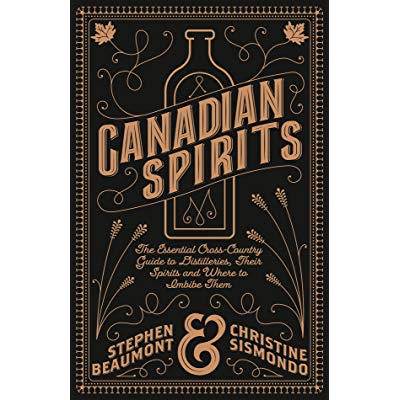 Canadian Spirits: A Cross-Country Guide to Spirits
Regular price $29.95 Sale
Featuring us, Crosscut Distillery!
"In Canadian Spirits, bestselling author Stephen Beaumont (The World Atlas of Beer) and National Magazine Award-winning author Christine Sismondo (America Walks into a Bar) crisscross the country in search of the best whiskies, gins, vodkas, rums, and other assorted and sometimes oddball spirits produced by Canada's large- and small-scale distillers. Along the way, they trace Canada's fascinating distilling history, from its humble and quasi-legal beginnings to the dynamic and internationally recognized industry it is today.
Featuring over 75 colour photos, Canadian Spirits tells the vibrant stories of Canada's more than 160 diverse spirits producers, from the massive Hiram-Walker distillery in Windsor, Ontario, to the pioneering Glenora Inn & Distillery in Cape Breton, Nova Scotia, and Vancouver's tiny Odd Society Spirits. In an impartial and accessible tone, the authors provide information on and reviews of craft-distilled spirits and the facilities in which they are produced, creating a distillery tourist's roadmap to the best places in Canada to explore craft spirits.
Whether a seasoned spirits expert, a curious newcomer, or an adventurous traveller, Canadian Spirits is sure to quench your thirst."